Monthly Crystal Box
Regular price
Sale price
$46.00 USD
Unit price
per
Sale
Sold out
Orders from 1 October will receive the vibrant October Crystal Box 🔮 
Free shipping on all boxes in Australia.
Monthly Crystal Box
Each month we plan a special theme and lovingly select crystals for that theme that will enchant you. Over time expect to receive different combinations of crystals, including carvings, rough pieces, crystal tumbles, crystal towers, crystal clusters, and more!
In your 10th crystal box, you will receive a surprise gift to thank you for subscribing.
Our Crystal Subscription Boxes will come with crystal information; you can learn more about the enchanting crystals you receive.
FAQ
How many crystals will be sent in each box?
On average, three crystals. In some boxes, you may receive one special crystal; in others, you may receive five beautiful crystals.
When are the Crystal Subscription Boxes sent?
We pack subscription boxes once a week, so please allow seven days to pack and send your subscription box each month your subscription renews.
Is there a minimum commitment?
No!
Can I put my subscription on hold?
Yes, you can pause your subscription or skip a month.
If you have any questions, please message via the website chat feature or email info@findingrosie.com
Share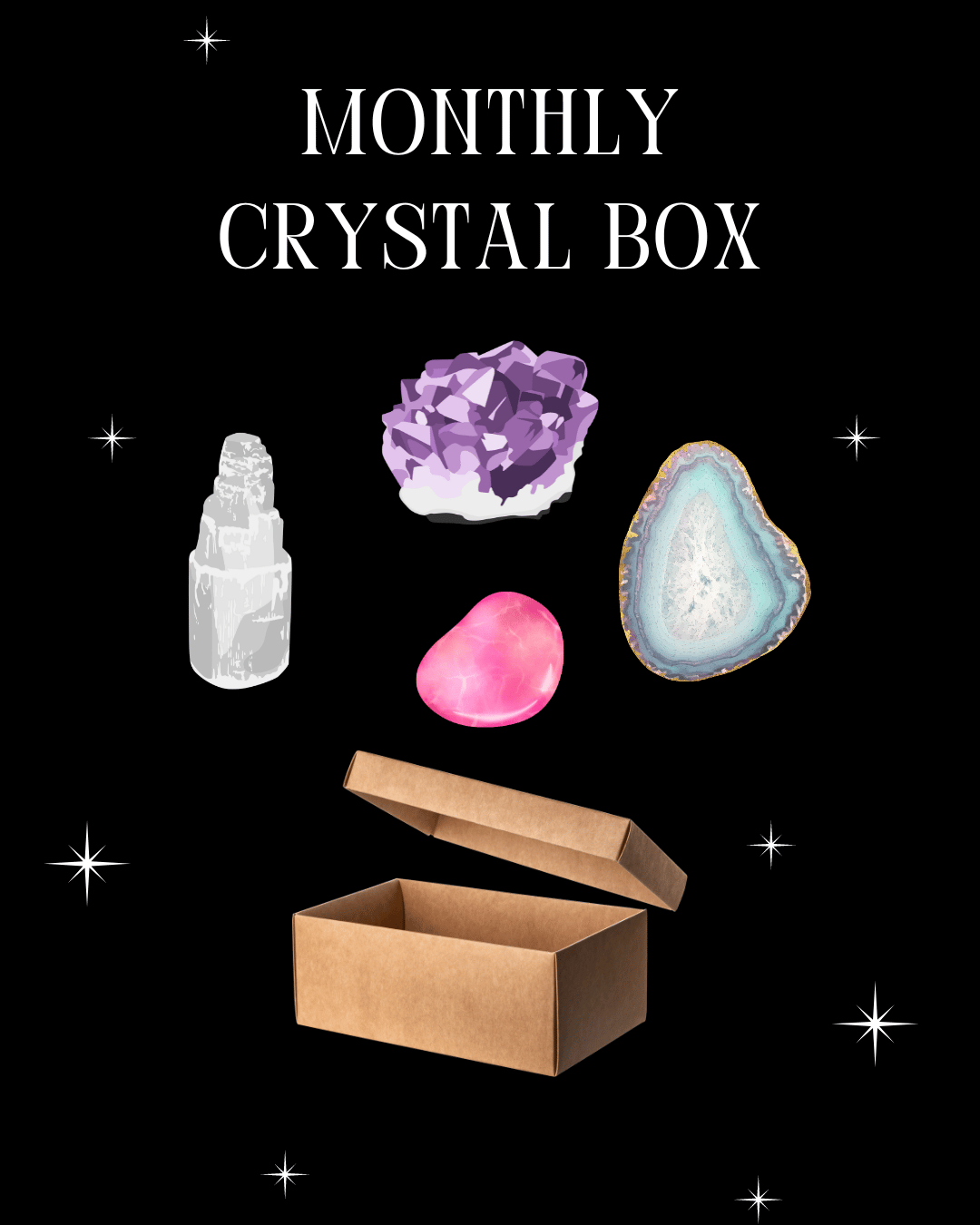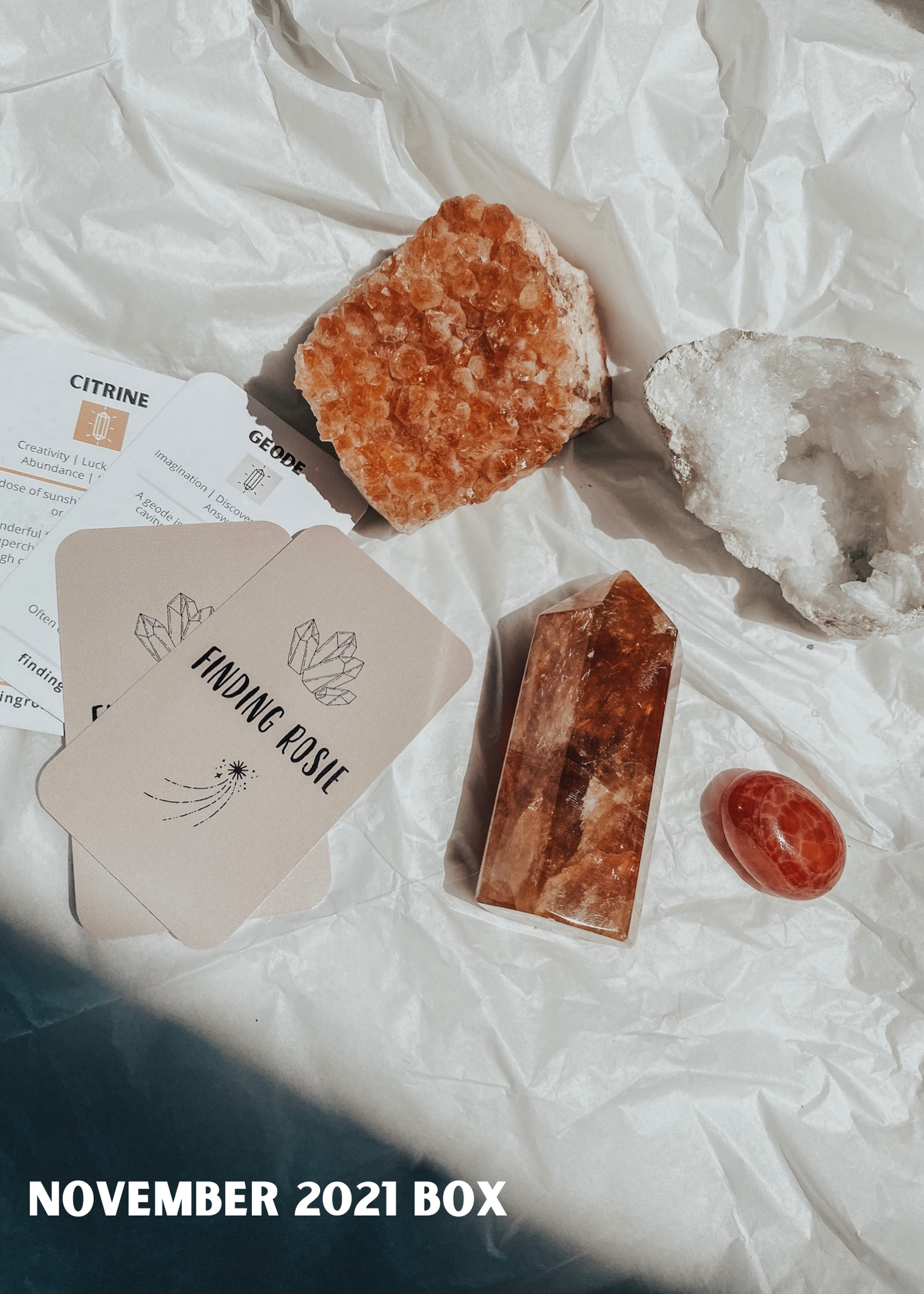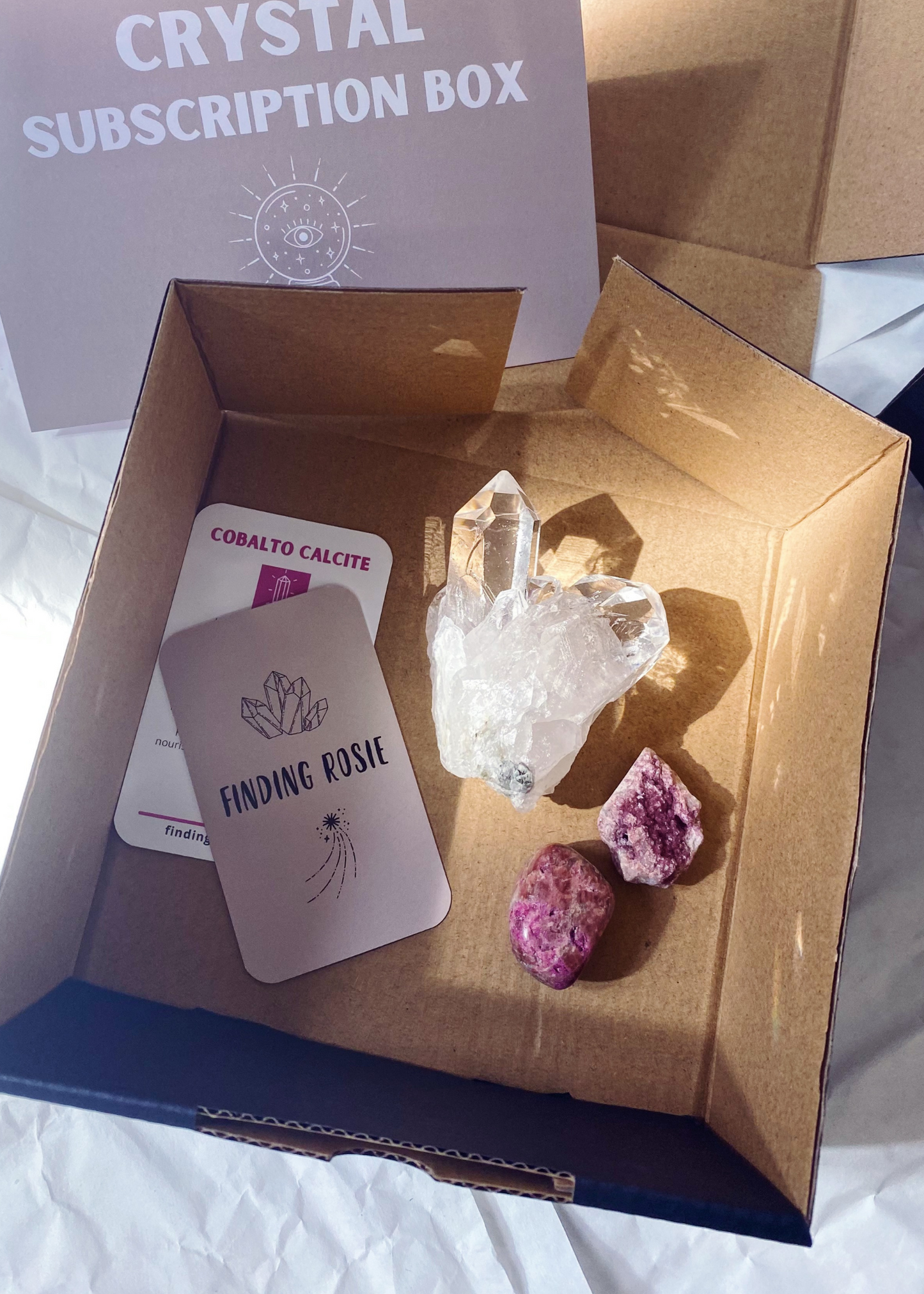 My daughter always looked forward to her package coming,never disappointed
Growing your crystal collection could never be easier!
I love receiving my Finding Rosie crystal subscription every month.
Not only am I left impressed with the high quality of crystals I receive, but also the care that is put into packing each order.
The cards they pack are really helpful in telling me what the crystal is, but also the qualities it possesses.
I will definitely keep ordering this bundle of happiness every month!
Great monthly treat for Crystal lovers
The Finding Rosie Crystal subscription box is fantastic for crystal lovers! Never knowing what you are going to get, and also learning new things about crystals gives you something to look forward to. I also recommend browsing the other products on the page. The jewellery is beautiful, the books interesting and the bits of clothing I purchased are of great quality and are favourites!
Crystal Subscription Box
I absolutely love everything about the Crystal Subscription Box 🤍
The Crystals are gorgeous, Rachael always packages them so carefully, and the little information cards are so helpful 🤩
Thank you for creating such a divine selection of crystals for us each month 🤍🤍